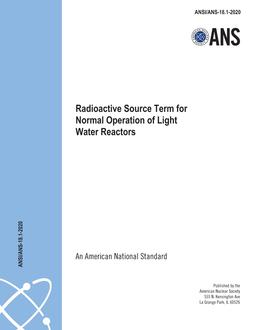 Click here to purchase
ANSI/ANS-18.1-2020 is a correction of ANSI/ANS-18.1-2016, which has been withdrawn.
This standard provides a set of typical radionuclide concentrations for estimating the radioactivity in the principal fluid systems of light water reactors and for projecting the expected releases of radioactivity from nuclear plants. It is not intended that the values be used as the sole basis for design but be used in environmental reports and elsewhere where expected operating conditions over the life of the plant would be appropriate.
Product Details
Published:

07/24/2020

ANSI:

ANSI Approved

Number of Pages:

26

File Size:

1 file , 1.1 MB