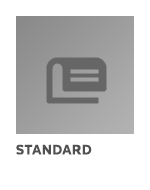 This Guide presents recommended practices applicable to pressure-relieving and vapor depressuring systems. The information provided herein is designed to aid in the selection and type of system most appropriate for the risk and circumstances involved in the various installations. It is intended to supplement the practices set forth in API RP 520 for establishing a basis of design.
Guidelines are provided for the examination of the principal causes of overpressure; for the determination of individual relieving rates; for selection of disposal systems; and for the design of disposal systems including such component parts as vessels, flares, and vent stacks.
Piping information pertinent to pressure-relieving systems is presented in Sect. 5 Par. 5.3(A); however, the actual piping is to be designed in accordance with USAS B31.3 or other applicable codes.
Product Details
Edition:

1st

Published:

09/01/1969

ANSI:

ANSI Approved

Number of Pages:

77

File Size:

1 file , 5.4 MB

Product Code(s):

C52104, C52104, C52104

Note:

This product is unavailable in Belarus, Cuba, Iran, North Korea, Russia, Syria, Ukraine