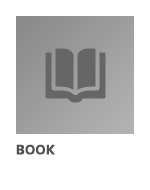 Risk assessment and analysis are required for every engineering project, contract, piece of equipment, design, and employment situation. Reliability is the other critical element for smooth running engineering projects and operations.
The expansion of interest in this area over recent years has created a need for a book that covers the assessment techniques available and their practical implementation.
Using case studies and judicious use of mathematics, short examples, and key text highlights, the expert authors explore this potentially complex field and guide the practicing or academic engineer to a working understanding of the subject.
When first published, this book was ahead of its time. This new, fully updated and revised edition provides a more practical emphasis and more extensive use of case studies.
Product Details
Edition:

2nd

Published:

01/01/2002

ISBN(s):

0791801837

Number of Pages:

500

Note:

This product is unavailable in Ukraine, Russia, Belarus